Get Back to Doing the Things YOU Love
At Errol Street Chiropractic we understand how frustrating back pain can be. It can slow you down or even stop you from doing things that you love. Perhaps you can't exercise the way you would like, or you're having trouble getting out of bed with ease. Maybe playing with the children or grandchildren isn't as comfortable as you would like.
There are many people just like you, who are concerned about what their body is going to like in 5 or 10 years time. These same people aren't sure of where to go for help.
We can help. Our job is to transform your worries into solutions, and get you back to your old self.
Over 5000 happy patients
More than 30 years
experience
Our Chiropractic Services In Melbourne
Want to learn more about your health? Our blog articles can help you improve your lifestyle choices, how you move, how you think and how you eat, in a practical and fun way.
Meet our Melbourne Chiropractors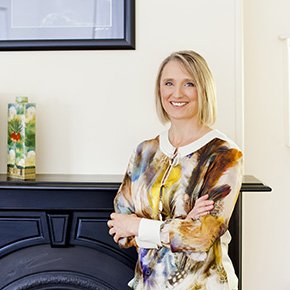 Dr Lisa Smycz
Doctor of Chiropractic
Hi, I am Dr Lisa Smycz, a Doctor of Chiropractic, principle chiropractor and founder of the Errol Street Chiropractic Centre in North Melbourne. I have been a family chiropractor for the past two decades, with a special interest in peri-natal care, caring for pregnant women, babies and children. I also look after the adults of the family and work with parents, grandparents and often, entire family units.
View Profile
Dr. Brittany Delves
Doctor of Chiropractic
Hi, I'm Dr. Brittany Delves, associate Doctor of Chiropractic at Errol Street Chiropractic Centre in North Melbourne. As a Chiropractic graduate from RMIT University, I'm passionate about caring for every member of the family. I also value the health benefits that come from family chiropractic care as I grew up in a family that received chiropractic care.
View Profile
Frequently Asked Questions
Frequently Asked Questions
CONTACT ERROL STREET CHIRO