Children Chiropractic
Gentle Chiropractic Care For Kids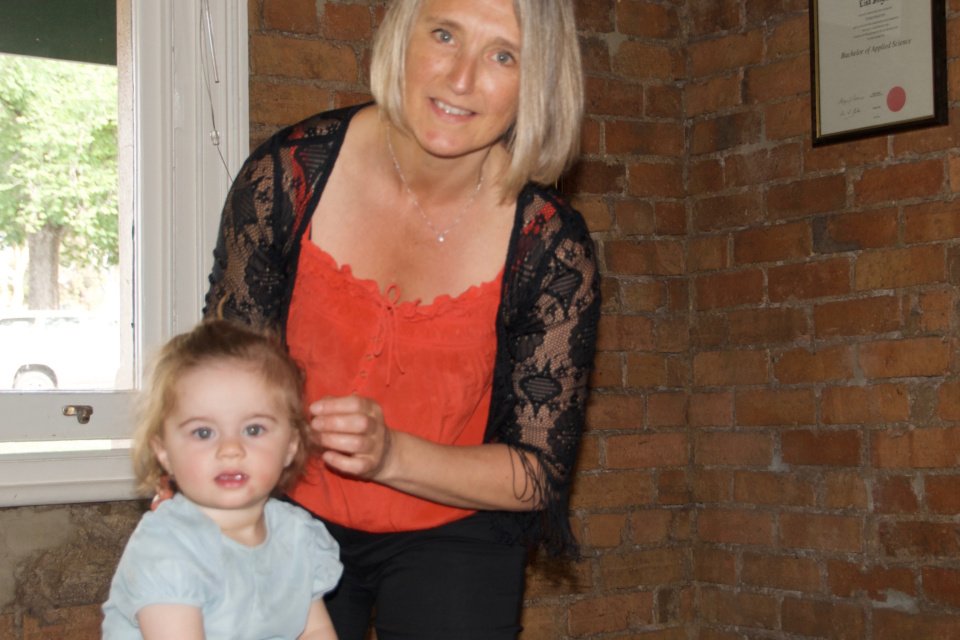 Although falls and bumps and can be a normal part of childhood, sometimes these accidents cause spinal misalignments that can be corrected with gentle children chiropractic care.
At Errol Street Chiropractic, our chiropractors have a special interest in looking after children. Anytime one pops into our chiro practice, there are children playing with puzzles, getting stickers and generally being kids.
Schedule An Appointment
Most Common Reasons Parents Bring Their Kids To Our Practice
Whether you are considering bringing in your child for a scoliosis check, spinal maintenance or you have a concern about their development we first listen, then we watch and gently assess your child to find out if there is anything we can do to make their life better.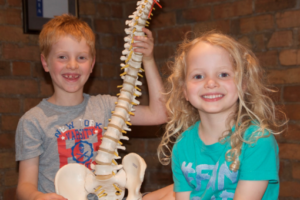 "Our process is simple: we first listen, then we watch - and gently assess your child to find out if there's anything we can do to make their life better."
The most common reason parents bring their children in for a chiropractor assessment are:
Poor posture
History of falls of change tablets, bed, play equipment

Sitting in a 'W' position with their legs

Long, difficult birth

Forceps, vacuum or c-section birth
When do children need chiropractic care?
Children are in the habit of growing. It is vitally important that the spine of your child is moving well. The brain needs to receive information from the spine for sensorimotor integration. This allows the child to learn, move well and respond to the environment in the most appropriate way.
"90% of the stimulation and nutrition to the brain is generated by movement of the spine" Roger Sperry, Nobel prize winner on brain research.
As a parent what we all want the best for our children. We want them to be healthy, have an ability to learn and make friends, in other words to THRIVE.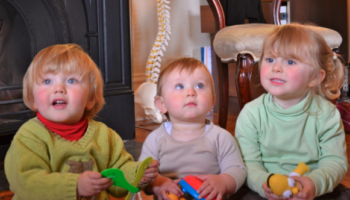 We understand that children have special needs as they go through different stages of growth and development. Even their spinal sagittal (side) curves are approximately 20% less than adult curves at around the age of 9-10 years.
Schedule A Kids Chiro
If you have concerns about your child in any of these areas, then our further paediatric studies have equipped us to help you and your child get the results.
Will My Children Feel Any Pain During Chiropractic Treatment?
Not only is our assessment designed for growing humans, but our treatment techniques are appropriate for children too. Our techniques are always gentle and our care is delivered with total respect for that child. We explain any treatment to the family before we commence care. No surprises.
A gentle chiropractic care that fits of all ages.
We believe that early detection and treatment of any spinal problems leads to the best outcomes for your children.
Contact us below for a consultation!
Dr. Lisa Smycz is a Doctor of Chiropractic and has practiced for nearly 30 years. Along with Dr. Brittany Delves, Dr. Smycz works to deliver gentle and reliable chiropractic care to everyone in their local community. 
Dr. Lisa and Dr. Brittney have undertaken postgraduate studies in paediatric chiropractic and are proud registered members of the ICPA (International Chiropractic Pediatric Association) and CNP (College of Chiropractic Paediatrics).
Our team at Errol Street Chiropractic is passionate about helping people in our community, with a focus on improving spinal health. Our Chiropractors achieve this through the practices of Chiropractic BioPhysics. With careful attention paid to each and every one of our patients, our team is able to effectively analyse spinal health function, and create a custom care plan to optimise alignment and function and get you back to your best.
Address
222, Errol Street, North Melbourne, 3051