Pregnancy Chiropractic
Reduce Pregnancy's Pains & Discomforts With Chiropractic Care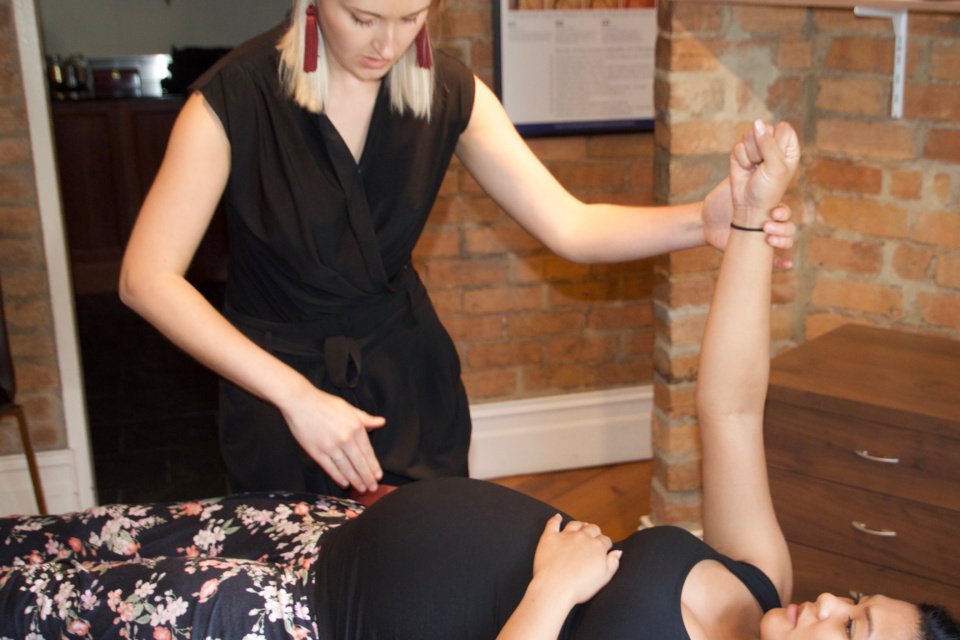 Chiropractic For Pregnant Women
Pregnancy is such a special time in a woman's life. There are so many changes going on. The amazing changes that occur as your baby is growing will cause ligaments to relax in order to prepare you for the delivery, and your posture to adapt as the natural increase in weight takes place.
How Chiropractic Helps
If your spine is in great health and well aligned then these changes should not cause any problems, however, if this is not the case then you may be experiencing pain and discomfort, and your pregnancy may not prove to be such a wonderful experience.
It is important for a mother's hips and pelvis not to be twisted, as it can impact muscles, ligaments and connective tissues. 
Common Problems During Pregnancy
Pregnancy is a time where many changes occur, certain hormones will cause ligaments to relax as pregnancy progresses and the growing fetus will change the centre of gravity as the mother's belly develops. We often find that these changes can aggravate existing and even create new back and neck pain in the mother. 
Some common complaints we see are:
Acute neck pain

Hip pain

Lower back pain

Mid back tension

Pelvic pain

Sacro-iliac problems

Sciatica 

Stiffness
The severity of these problems can affect the mother's quality of sleep and at Errol Street Chiropractic our gentle techniques can help improve the function of the pelvis and spine, offering comfort to the mother. 
Call Us Now
Our Techniques
At Errol Street Chiropractic Centre in North Melbourne we use gentle techniques to help improve the function of the pelvis and spine. Once assessed and found suitable to care we inform the mother of our findings and procedures. 
In our practice we have special equipment that allows the pregnant mother to have a comfortable experience when lying face down, even full-term pregnant women can lay down on our special tables.
Why Choose Us For Your Pregnancy Chiropractic Care?
Our chiropractors have had over 30 years of experience and looking after pregnant women is a large part of what we do. 
We can help your daily life by reducing pain so you can move more freely, go to work, look after your kids and overall enjoy the pregnancy journey.
You can also benefit from postural advice to make sitting, working and resting less stressful on your body. We also offer remedial massage from a qualified therapist. 
Get Assessed By An Experienced Pregnancy Chiro
Address
222, Errol Street, North Melbourne, 3051