Neck Pain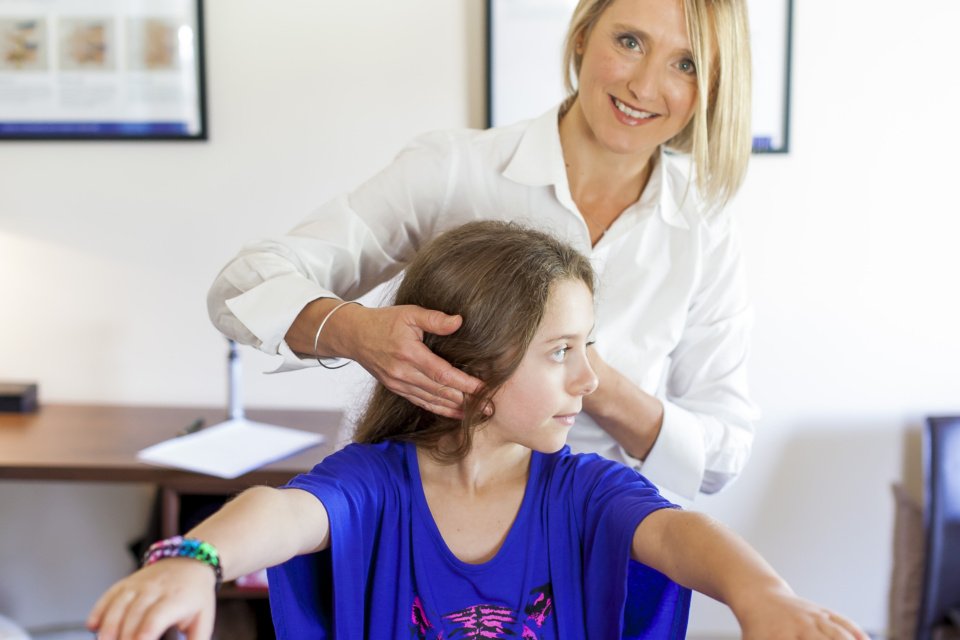 Neck Pain Chiropractic Treatment In Melbourne
If you are experiencing neck pain or neck stiffness, it could be caused by injuries such as a motor vehicle or sporting accident but often we find that neck pain is caused by poor posture or emotional stress and tension.
When we feel stressed, the muscles around our neck and upper back tense up.  If the stress is ongoing, the muscles stay tight and eventually pull the neck or shoulder out of alignment, causing common neck strain.
When we hunch over the computer, or continually bend to do our jobs, our posture can suffer.  If we slump as we walk, it throws the neck forward and the weight of the skull is no longer balanced properly on the spine.
Call Us Today Or Book Your Appointment Online
The Adjustments Involved On Neck Pain Chiropractic
Our chiropractic neck adjustments techniques involve adjusting the spine, in order to improve neck movement and our advanced chiropractic technique, Chiropractic BioPhysics, may help to restore the spine closer to normal alignment and with specially chosen exercises, help keep it there.
Neck Curve and Pain Chiropractic BioPhysics (CBP) research1 have shown that the curve of your neck is an indicator of whether you are likely to have neck pain. Normal forward neck curve is 40 degrees. If the neck curve is: < 20 degrees, then you are two times more likely to have neck pain. < 0 degrees, then you are 18 times more likely to have neck pain.
Arm Referred Pain and Your Neck Curve Further Chiropractic BioPhysics(CBP) research2 has shown that improving your neck curve with CBP, not only helps with arm pain, stiff neck and neck pain, but the improvements in these areas were still present after a 1 year follow up as opposed to physical therapies alone.
So if you are interested in a strong well-aligned neck curve or have issues with referred pain into your arms, then neck pain chiropractic care may be the answer.
Call our chiro practice on 9329 1118 to book in your initial assessment.
References
1. McAviney J, Schulz D, Bock R, Harrison DE. Determining a clinical normal value for cervical lordosis. An analysis of Cervical lordosis and anterior head translation in neck pain patients. JMPT 2005
2. Moustafa I. Diab A. Taha S. Harrison D. The addition of a sagittal cervical posture corrective orthotic device to a multimodal rehabilitation program improves short and long term outcomes in patients with discogenic cervical radiculopathy. Archives of Physical Medicine and Rehabilitation.