Sugar & Gluten FREE Banana Muffins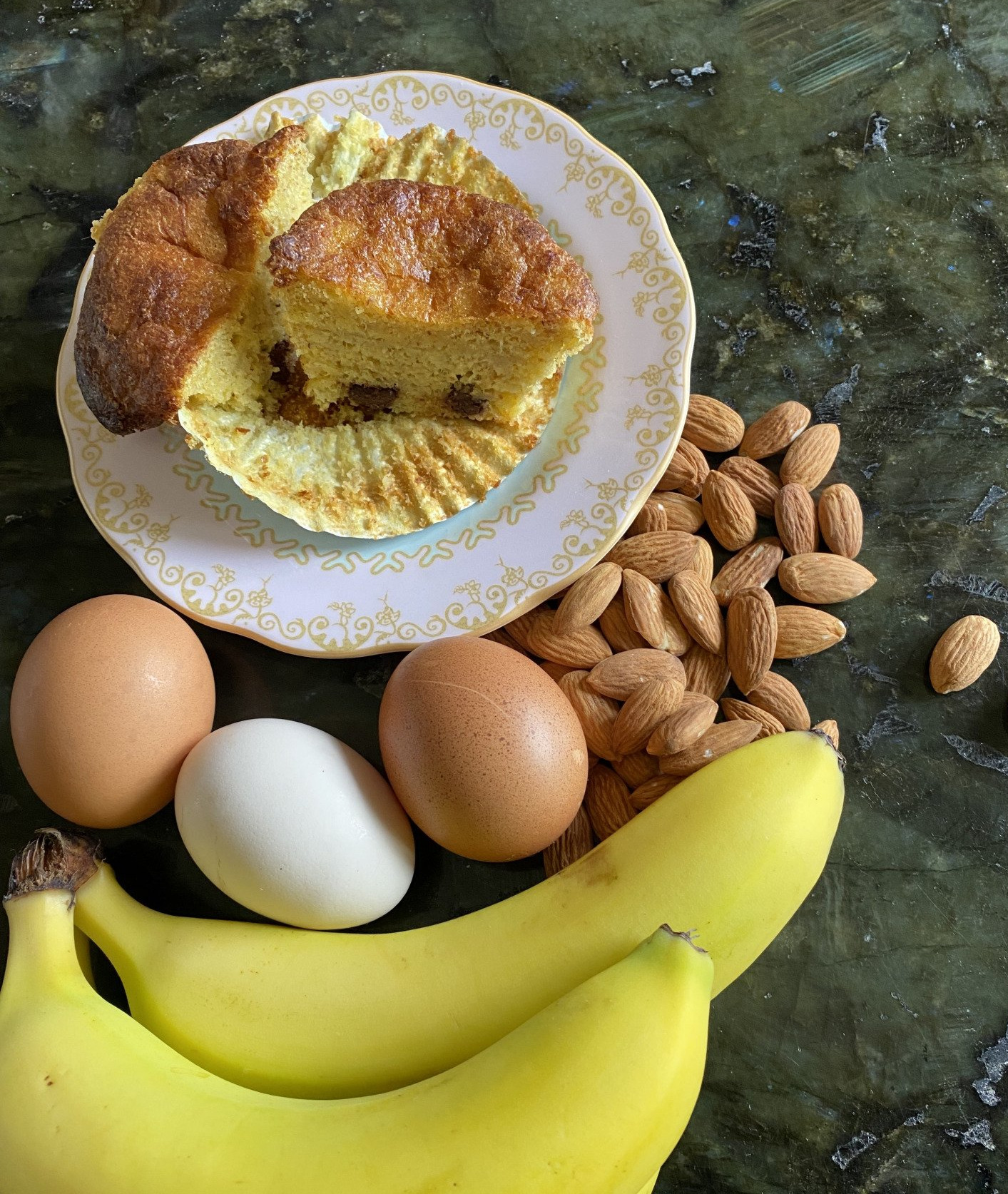 ENJOY, Sugar and Gluten free banana muffins
Even my husband ate them happily and knew no difference, so that is the ultimate test.  The sweetener I use in this sugar and gluten free banana recipe is monk fruit sweetener. It's the closest sweetener I have come across so far.
INGREDIENTS
3 large or 4 small very ripe bananas (MUST be ripe) mashed

1 cup almond meal
3/4 cup tapioca flour
100 g melted butter (can use coconut oil)
1/2 cup monk fruit sweetener
2 teaspoons of aluminium free baking powder (I use 1 1/2 teaspoon cream of tartar & 1/2 teaspoon of bicarb of soda)3 large or 4 small eggs
Optional choc chips or blueberries (half a cup) to these sugar and gluten free banana muffins. 
METHOD
Heat up oven to 180 degrees

Mix the dry ingredients together well and then add the rest of the ingredients.
Place into muffin tins and back about 30minutes.
If the mixture is too wet, try adding a tablespoon of tapioca flour. Conversely, if the mixture is  too dry, you may add a tablespoon of oat/almond milk. This recipe is simple to make and there is no mixer needed, just a bowl. It is easy enough for children to try and for the whole family to enjoy.  They will last 2-3 days out of the fridge in cool weather, or up to a week in the fridge. They often don't last more than 3 days in my family.
If you would like to know more about exercises you can do for low back pain, then CLICK HERE.  Find out how a Lumbar Denneroll can help the low back curve, CLICK HERE.
Check us out on Facebook and Instagram if you would like more information on how to look after your health and wellbeing.
Lisa, director